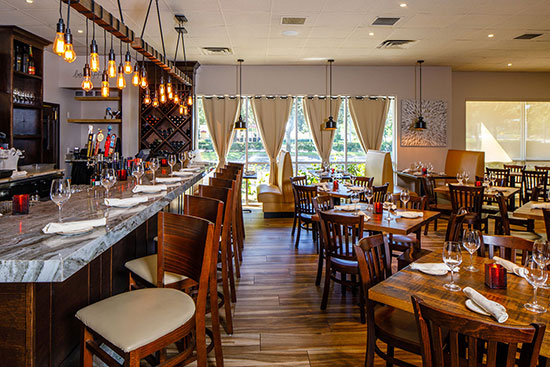 The main ingredient of every great recipe, one that is worthy of being passed down thru the generations, always begins with a trip to the neighborhood butcher shop. It is no secret that the best meals begin with the best available products. You are likely to find the freshest produce at the farmer's market and you will only find the finest cuts of meat at the butcher shop.
For generations, the men of the Pepper family have labored to become masters of all thing's meat. The knife of Jim Sr. has carved nearly 3 million cuts of meats, and the Pepper family's secret recipes for spice mixtures, techniques, sauces and smokehouse favorites have been guarded for more than three quarters of a century. When Jimmy Pepper Jr, came to the block, he left the cleaver to his dad and headed into the office. Jimmy crafted crowd pleasing menu items utilizing the finest products that his dad was producing and put together the business plan that has led to continuous growth and expansion for Jimmy P's.
Staying true to who they are, "Charred Bistro", the newest Jimmy P's dining concept, will serve the finest quality meats, expertly cut or smoked by our butcher team. With the aim of creating the best possible dining experience, Jimmy has fashioned a menu that will pair those perfect cuts of meat, with appetizers and side dishes chosen to compliment and sauces designed to enhance. Sophisticated dishes, focusing on shareable plate options and entrees with emphasis on Jimmy P's well-known meat quality in a wide array of dishes. This focus includes attention to detail in every bite. Deliciously simple desserts and an unpretentious wine and beer list have been carefully selected to round out the offerings.
Sophisticated dishes in a casual unpretentious environment.